I. Overview
3S-Portal is the only centralized access point that integrates information channels, services and applications, distributed to users through a simple and unified method on the Web platform. .
Help agencies and units manage and publish official information via web interface.
Help users: look up information and perform operations, public services provided by the managing unit
1. Strengths of 3S-Portal Information Portal solution
Highly flexible, customizable information publishing process that can configure multiple levels of story approvals
- Can deploy one or more applications on the same installation environment, on intranet and extranet networks.
- It is possible to integrate new modules without affecting the operation of the portal.
- Provide tools to use, powerful editor, support using on multiple browsers.
- Solution of safety, security of data storage information.
- Remind jobs via Email, SMS.
- Applying load and backup solution to the system, ensuring high availability of the system.
2. Benefits of 3S-Portal Information Portal solution
- Improve work efficiency and management
- Ensuring data safety and security
- Ability to personalize and customize the interface
- Ability to integrate various types of information
- Complying with Decree 43-CP, Official Letter No. 1654 / BTTTT, Official Letter No. 3386 / BTTTT-UDCNTT
- Cost savings (the same license costs that users have in SharePoint toolset such as Content Management (CMS), search, blog ...)
II. System model of 3S-Portal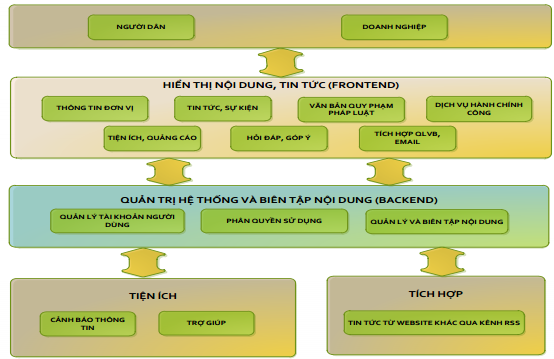 1. System features of 3S-Portal
- Managing unit information;

- News management;

- Managing legal documents;

- Managing public administrative services;

- Manage photo gallery, video;

- Managing utilities and utilities;

- Warning by email, SMS;

- Gathering information via RSS;

- Statistic;

- System management.
2. Newsletter editor flow

Thread review flow on 3S-Portal
3. Security technology, safety of the system
- Technology for developing 3S-Portal: PHP; .Net; Sharepoint, IBM WebSphere Portal; Drupal, Liferay
- System security and safety
+ Operating system level
+ Database level
+ Application level: Decentralization and encryption of data transmission lines
4. Safe data backup solution
- Backup and restore data periodically
III. System deployment model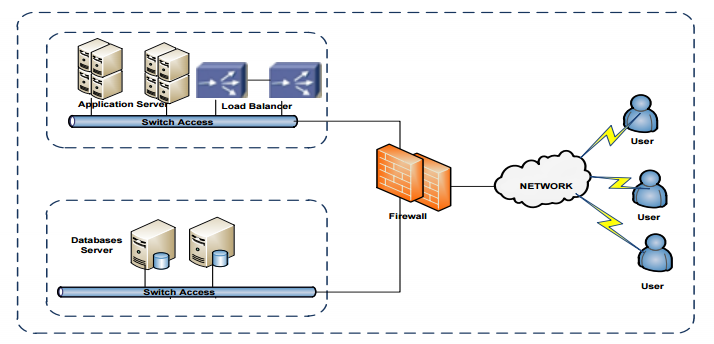 Deployment model of 3S-Portal web portal system
IV. Customers have implemented
- Dong Hy district Thai Nguyen
- Consular Department - Ministry of Foreign Affairs
- Hung Yen Television Station
- NOC Mobiphone Center
- Lao Cai television station
- Hoa Binh Television
- And many other customers
Please contact us for advice.
Sales and Project Department:
Project: 0983 98 65 98 (Mr. Cuong) - Email: hungcuong@3ssoft.vn