3SSOFT provides online learning solutions for model training websites via the internet. The system allows building an online lesson and course management system, The lessons can be in the format of videos, texts, quizzes, allowing the sale of individual lessons or each course, Lessons Direct interaction between teachers and students in each class, Profit sharing with the author.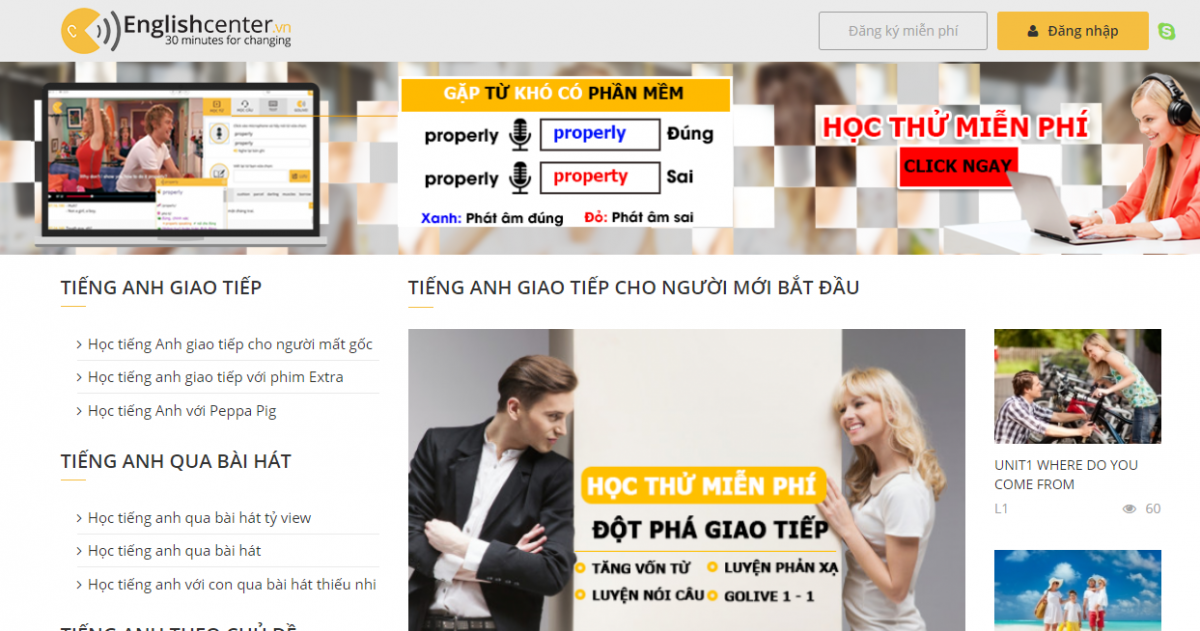 Designing website for online learning English Center
Total design solution with high capacity and fast speed, satisfying millions of visitors at the same time.
Designing an online learning website 3SSOFT dwells on online utilities for learners such as: Online payment, lesson saving speed, Suitable interface, Easy to use ...
Outstanding features of a 3SSOFT online learning solution:
Smart management system
The system has a high professionalism, meeting the needs of the industry in depth. Intuitive product, very easy to use and administer.
Nice interface, typical for minions
Interface design on demand, professional, luxurious. Compatible with all mobile devices. Commitment not to reuse exclusive interfaces.
Many languages
You can add and translate languages ​​you like without technical support. All are handled dynamically in the admin page.
High security
The product has high security, customer verification by SMS, password level 2, authentication card, IP address. Support host security configuration.
Integrating online payment
Integrate diverse online payments. The product supports most reputable payment gateways in the world, can expand on demand.
Share, store data
Ability to link data sharing to other systems via Webservice, for example, to meet the needs of writing mobile applications ...
Easy to expand
Products are constantly upgraded to meet the needs of work and security. We always make sure the system is operating safely.
System scalability is an important feature of the product. Designed as a modular link so it is very flexible and convenient.
Provide package, Absolute support 24/24
3SSOFT solution comes with server solutions to maximize speed, security and cost savings for customers.
Free installation on the server, configure the server, support customers during operation, including outside working hours if there is a problem.
Customers use 3SSOFT's online learning solution
- Foreign language center 24h: http://ngoaingu24h.com/
- Learn to sing online: www.hatonline.vn
- School 360: http://www.truonghoc360.com/
- English Center teaching system English Center: https://englishcenter.vn
Please contact us for advice.
Sales and Project Department:
Project: 0983 98 65 98 (Mr. Cuong) - Email: hungcuong@3ssoft.vn