OTT is a subset of the overall VOD category and it is transmitted to viewers over the internet without requiring users to subscribe to traditional cable or satellite TV services.
WHAT IS THE OTT APPLICATION?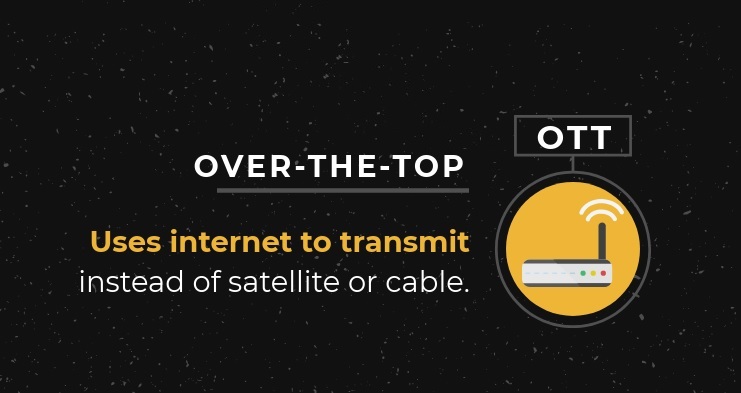 Application OTT (Over The Top) is a term for the solution that provides content for users such as audio content (Audio), images (video) on the Internet platform. OTT eliminates traditional platforms such as cable TV, satellite TV, decoder converters, etc., only uses the internet infrastructure to distribute content to users.
The contents of OTT are mainly concentrated in the field of broadcasting developed from third parties such as Hulu, Netflix, HBO, MyTV, HDO, HayhayTv, Zing TV (watch online movies), Facebook, Twitter (social networks) , Zalo, Viber, Skype ... This content is conveyed to an end user device and internet service providers are only responsible for transporting signal packages.
Devices that can use OTT applications such as desktop computers, laptops, smartphones, smart TVs, tablets, game consoles, some popular OTT Player (Roku, Dune, Apple TV, ...).
OTT SOLUTIONS FOR TV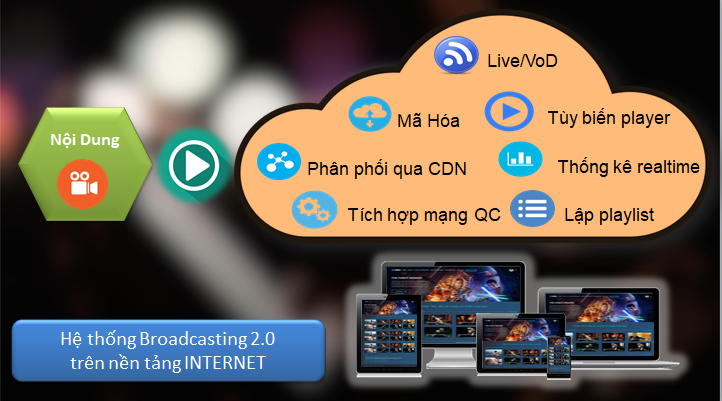 Television system OTT 3S
OTT Television System Platform is composed of the following components: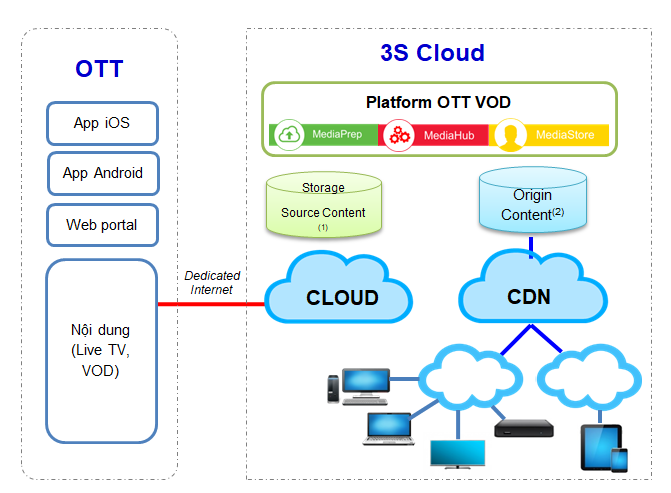 Full OTT TV System model:
Integrated on most devices such as computers, TV tablets, Smart TVs .., and applications on multiple platforms.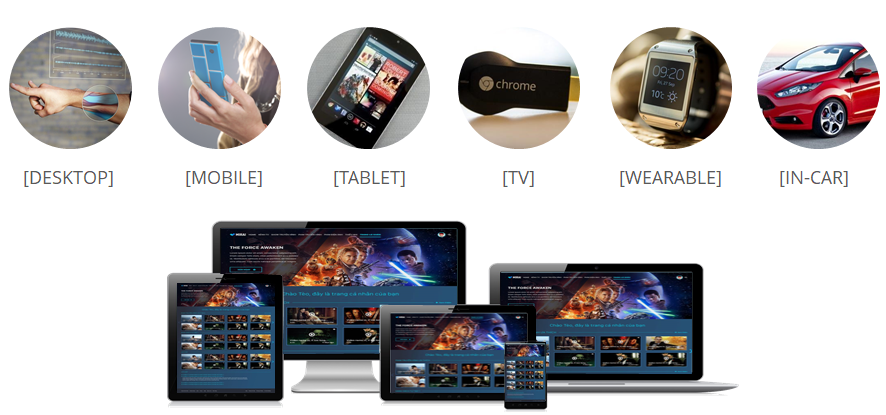 OTT 3S Digital Statistical Reporting System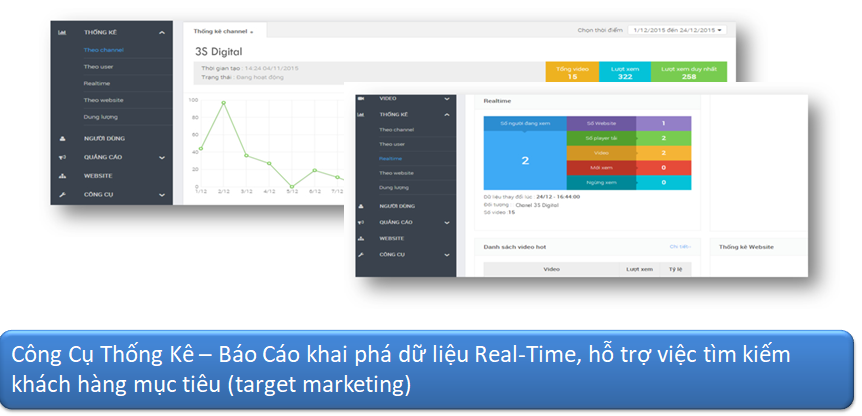 OTT 3S advertising management system.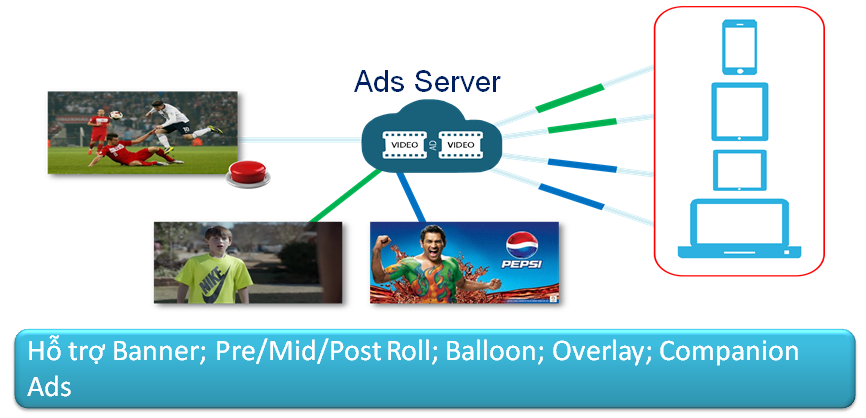 Content management system with the goal towards users.